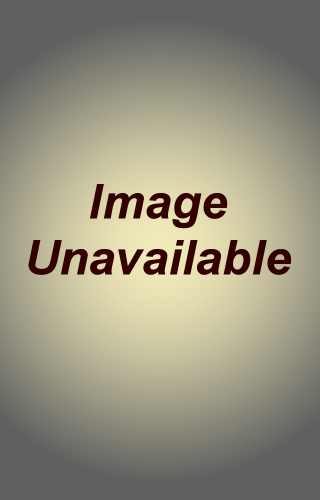 First Edition 1965
Doubleday
New York
ISBN: N/A
Hardback in dust jacket


Cover illustration by Donald Crews and Ann Crews


426 pages
Price: $5.95

Notes
Three by Heinlein, an omnibus of fiction by Robert A. Heinlein.
The Puppet Masters (1951)
Waldo and Magic Inc. (1950)
Also appeared as A Heinlein Triad (1966).

The blurb below is from A Heinlein Triad, 1966 printing of the Victor Gollancz hardback edition.

Publisher's Blurb – Jacket Flaps
Robert Heinlein is one of the acknowledged masters of science fiction. The three novels of his that we have so far published have been welcomed with such phrases as "classic status", "the old master at his best", "vintage Heinlein", "one of the science-fiction classics", etc.

For the present book we have gathered in one volume three novels, two of them —

Waldo and Magic, Inc. — masterpieces that have never before been published in this country, and the third — The Puppet Masters — one of the most famous he has written.

The Puppet Masters are invaders from another world who bring with them parasitic slugs which can dominate man's physical and mental being. They come hideously close to controlling all mankind — but a super-secret security organization considers death a small price to pay to save the world from a mass hypnosis of the most diabolical sort.

Waldo is the irascible, wacky, ribald character with a peculiar muscle deficiency but a brilliant mind. He is physically helpless until he sets himself up in an artificial satellite above earth where he lives in nul-gravity. When a public-utility company runs into inexplicable power failure, Waldo is called upon to solve the problem and the vast extent of his genius is made apparent. But not all that follows could have been contemplated by even Waldo's fantastic brain.

Magic, Inc. is a rollicking fantasy taking place some time in the far future when business men use magic in their daily work as easily as they walk across a street. But this future age wouldn't be complete without some ultra-modern racketeers — and so, enter a group called Magic, Inc. Unfortunately for these magical mobsters, they pick on Archie Fraser. Their choice is a bad one at best, for he has no intention of supporting these racketeering hoodlums. Archie teams up with a somewhat irreverent licensed magician, a venerable old witch and an erudite African witch doctor; and their ensuing adventures are delightfully fantastic.

A Heinlein feast indeed!

Alternative Title
A Heinlein Triad - Victor Gollancz Hardback Edition, 1st Printing 1966.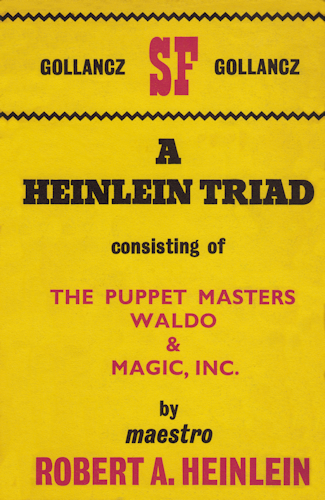 If you are looking for new, secondhand or out-of-print books then AbeBooks UK may be able to help.
Alternatively, you can search and order through AbeBooks.com.