A Brief Biography of Robert E. Vardeman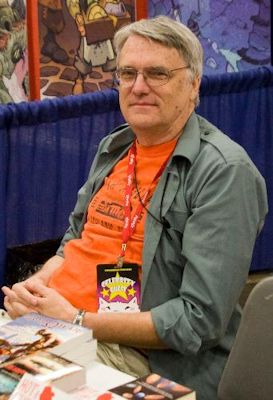 Robert Edward Vardeman is an author, primarily of fantasy, science fiction and westerns, with more than 300 novels and several well-known series to his credit including The War of Powers (co-authored with Victor Milán), Swords of Raemlynn (co-authored with Geo. W. Proctor) and Cenotaph Road.
As well as publishing under his own name, Vardeman has also written under house names such as Jake Logan (Slocum), Nick Carter (Killmaster) and Victor Appleton (Tom Swift), and several pseudonyms including Karl Lassiter and Jackson Lowry in the western genre, and F.J. Hale (fantasy) and Edward S. Hudson (science fiction).
Vardeman was born on 6 January 1947 "down the street from the Crazy Water Hotel" in Mineral Wells, a city in Palo Pinto County, Texas. He first encountered science fiction as an eight-year-old when he read the first three Tom Swift Jr. novels as part of a Cub Scout project and was soon hooked. "I read the Hardy Boys, of course, but SF was the drug of choice."
Robert Heinlein's earlier books were a strong influence on Vardeman's tastes – up to and including The Moon Is a Harsh Mistress – and he was also a fan of Arthur C. Clarke, Poul Anderson and Isaac Asimov. Later Robert Silverberg and John Brunner were the must-read SF authors along with fantasists such Fritz Leiber and Thomas Burnett Swann. Nowadays he reads mysteries for fun, as well as the older Tom Swift books and nonfiction on modern physics.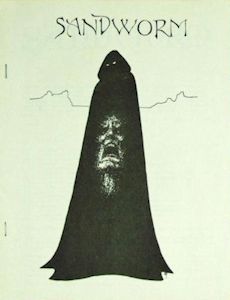 Vardeman relocated to Albuquerque in 1963 and it was there that he met book and magazine collector Roy Tackett when they both tried to buy a copy of a September 1956 issue of Astounding in a secondhand bookstore. They became friends and soon after held the inaugural meeting of the Albuquerque Science Fiction Society. The club flourished and in 1969 held its first SF convention called "NewMexiCon" – later christened "Bubonicon" by Vardeman who had noted that Egypt had banned people from New Mexico from travelling there because of the bubonic plague cases that sometimes occurred in the state.
As well as becoming involved in the social aspects of fandom, Vardeman also made a name for himself as a fan writer, contributing letters and articles to a number of fanzines of the time in addition to starting SLANapa, a monthly amateur press association, and Sandworm, his own bi-monthly fanzine. His writing earned him a nomination for the 1972 Hugo award for Best Fan Writer.
Vardeman graduated from the University of New Mexico in Albuquerque with a bachelor's degree in Physics and went on to work for Sandia National Laboratories in the Solid-State Physics Research Department where he spent five years working on technology relating to nuclear weapons and a radioisotope thermoelectric generator to power spacecraft such as the Viking Lander, as well as earning a master's degree in Materials Engineering.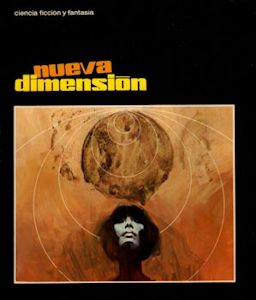 Proctor and Vardeman had already worked together on an erotic SF novel for Carlyle Communications (Pleasure Planet, 1974). Vardeman also co-authored The Jackals Below, a short story with Richard J. Patten (The Second Void, November 1975, ed. Paul Collins) and The Biological Revolution with Jeff Slaten (2076: The American Tricentennial, Pyramid Books, 1977).
Vardeman had been accepted into Berkley to work on a PhD in ceramic engineering but after deferring his studies for six months opted instead for a career as a full-time writer when he sold a fantasy novel to Dell Publishing on the basis of a synopsis and sample chapters. Later, an editor change at Dell led to it being dropped and condemned to publishing oblivion. A similar fate awaited Quicktime Death, an action-adventure spy book in the Baroness series that was accepted for publication by Pocket Books, but did not make it into print before the series was cancelled. After these false starts, Vardeman's science fiction novel The Sandcats of Rhyl eventually appeared in bookstores in 1978.
1978 also brought the publication of The Mating Web in Andrew J. Offutt's anthology Swords Against Darkness III. This short story was the first appearance of Krek, the arachnid hero of the Cenotaph Road series. Krek made another short story appearance in The Opal Egg in 1982 (Sorcerer's Apprentice #15, ed. Liz Danforth) before Cenotaph Road itself was publushed in 1983.
Vardeman's output increased markedly in the 1980s when he began to write multiple series of novels across a range of genres. Working with Victor Milán, a fellow resident of Albuquerque, he co-wrote The War of Powers fantasy series (Playboy Paperbacks, 1980-82) as well as his series published by Ace Books between 1983 and 84. Writing as Nick Carter, he also contributed eight novels to the spy adventure series (Ace Charter Books, 1980-84) and his first volume under the Victor Appleton house name (Wanderer Books, 1983).
Beginning in 1984, Vardeman wrote for the western-themed Slocum series published by Berkley Paperbacks under the house name of Jake Logan. By the time that the series ended in 2014, he had authored 114 books featuring the hero, John Slocum.
As the decade progressed, Vardeman continued to be prolific in the fantasy realm with The Jade Demons Quartet (Avon, 1985-86), The Keys to Paradise (Tor, 1986-87) and The Demon Crown Trilogy (Tor, 1989-90), along with three science fiction series: The Weapons of Chaos (Berkley/Ace Books, 1986-88), The Masters of Space (Avon Books, 1987) and Biowarriors (Ace Books, 1989-90).
New English Library published an omnibus edition of the first three volumes of The War of Powers series in 1984. I found this and the second omnibus on the shelves of Hudson's Books in Birmingham in 1985 or 86. The excellent cover artwork by Chris Achilleos first drew me in, but the adventures of Fost Longstrider and Moriana and their nemeses Prince Rann and Synalon only whetted my appetite for more. New English Library duly obliged by reprinting much of Vardeman's back catalogue including The Keys to Paradise (1986), The Jade Demons Quartet (1987) and Weapons of Chaos (1989). The cover art by Paul Bryn Davies on the later books was never quite up to the level of Chris Achilleos, but NEL and REV already had me hooked.
Back in the States, Vardeman was writing much less fantasy and science fiction during the 1990s and 2000s -- most notably Biowarriors (Ace Books 1989-90), The Accursed (NEL, 1994) and a selection of standalone novels and media tie-ins -- but he tried his hand at murder mysteries with the Peter Thorne, Psychic Investigator series (Avon Books, 1990-92). He also continued to be a very active author of westerns, not only writing as Jake Logan in the Slocum series, but also on his own behalf, under the pen names of Karl Lassiter and Jackson Lowry, and under various house names including Jon Sharpe and Ford Fargo.
Vardeman was an early convert to e-publishing. In the mid-1990s some of his short stories were published on WayfarerOnline and while in 2004 others appeared in anthologies edited by Jean Rabe and published on CD-ROM. However, it was not until 2008, when he began to sell his work via his own online bookstore as well as at itunes and Amazon, that he would pursue a new way to reach his readers.
Many of Robert E. Vardeman's novels and short stories are available in a variety of ebook formats at the Cenotaph Road Store.

An illustrated bibliography of novels by Robert E. Vardeman is available here.

References
- Robert E. Vardeman - Stories from Desert Bob's Reptile Ranch
- Robert E. Vardeman - Cenotaph Road Store
- Robert E. Vardeman - Facebook
- Robert E. Vardeman - Twitter
- Robert E. Vardeman - Wordpress
- Robert E. Vardeman - Robert E. Vardeman - Science Fiction & Fantasy
- Robert E. Vardeman - Jackson Lowry - Westerns
- Robert E. Vardeman - FAQ - retrieved 27 November 2016
- Amazon - Robert E. Vardeman - retrieved 27 November 2016
- Wikipedia - Robert E. Vardeman - retrieved 27 November 2016
- Fantastic Fiction - Robert E. Vardeman - retrieved 27 November 2016
- The Encyclopedia of Science Fiction - Robert E. Vardeman - retrieved 27 November 2016
- The Internet Speculative Fiction Database - Robert E. Vardeman - Summary Bibliography - retrieved 27 November 2016
- Albuquerque Journal - Prolific Bubonicon Pioneer Weighs In on Science Fiction Writing - retrieved 28 February 2018
- Lachesis Publishing - Q&A with Robert E. Vardeman - retrieved 27 November 2016
- M-BRANE SF - Q&A with Robert E. Vardeman - retrieved 28 February 2018
- Tom Rizzo - Storyteller's 7: Robert Vardeman and Crossing Genres - retrieved 27 November 2016
- Western Fictioneers - Western Fictioneers Members - Vardeman, Robert - retrieved 28 February 2018

A list of the first publications of Robert E. Vardeman's science fiction, fantasy, thriller and mystery novels appears below.
Titles in black are novels, while those in blue are collections and omnibuses.
Listings of westerns and short fiction are in preparation.
The War of Powers (writing with Victor Milán)
Year
Title
Publisher
ISBN
Notes
1980
Playboy
0872167321
1980
Playboy
0872167542
1980
Playboy
0872167631
1982
Playboy
0872169863
1982
Playboy
0872169995
1982
Playboy
0867210125
1984
The War of Powers
New English Library
0450056619
Omnibus edition containing the first three novels
1985
The War of Powers:
Part II: Istu Awakened
New English Library
0450057887
Omnibus edition containing the final three novels

Killmaster

(writing as Nick Carter)
Year
Title
Publisher
ISBN
Notes
1980
Charter Books
0872167321
Volume 139 in the series
1981
Ace Charter Books
0872167542
Volume 150 in the series
1982
Ace Charter Books
0872167631
Volume 160 in the series
1982
Ace Charter Books
0872169863
Volume 164 in the series
1982
Ace Charter Books
0872169995
Volume 171 in the series
1983
Ace Charter Books
0867210125
Volume 174 in the series
1983
Ace Charter Books
0450056619
Volume 176 in the series
1983
Ace Charter Books
0450057887
Volume 178 in the series

Cenotaph Road

Year
Title
Publisher
ISBN
Notes
1983
Ace Books
0441098452
1983
Ace Books
0441775411
1983
Ace Books
0441910300
1984
Ace Books
0441373666
1984
Ace Books
0441238246
1984
Ace Books
0441663974

Tom Swift

(writing as Victor Appleton)
Year
Title
Publisher
ISBN
Notes
1983
Wanderer Books
0671439561
Volume 9 in series III
1992
Archway / Pocket
0671756516
Volume 8 in series IV
1992
Archway / Pocket
0671756575
Volume 11 in series IV

The Jade Demons Quartet

Year
Title
Publisher
ISBN
Notes
1985
Avon Books
0380895188
1985
Avon Books
0380897997
1985
Avon Books
0380898004
1986
Avon Books
0380898012
1987
The Jade Demons Quartet
New English Library
0450413519
Omnibus edition containing all four novels

Swords of Raemllyn

(writing with Geo. W. Proctor)
Year
Title
Publisher
ISBN
Notes
1985
Ace Books
0441814646
1985
Ace Books
0441948405
1985
Ace Books
0441067786
1986
Ace Books
0441142125
1986
Ace Books
0441051731
1987
Ace Books
044124565X
1992
Swords of Raemllyn: Book 1
New English Library
0450563146
Omnibus edition containing the first three novels
1992
Swords of Raemllyn: Book 2
New English Library
0450563154
Omnibus edition containing the second three novels
1995
Swords of Raemllyn: Book 3
New English Library
0340617748
Omnibus edition containing the final three novels
2010
The Cenotaph Press
ISBN: None
eBook only
2011
The Cenotaph Press
ISBN: None
eBook only
2011
The Cenotaph Press
ISBN: None
eBook only

The Keys to Paradise

Year
Title
Publisher
ISBN
Notes
1986
The Keys to Paradise
New English Library
0450390012
Omnibus edition containing all three novels
1987
Tor / Tom Doherty
0812546008
writing as Daniel Moran
1987
Tor / Tom Doherty
0812546024
writing as Daniel Moran
1987
Tor / Tom Doherty
0812546067
writing as Daniel Moran

The Weapons of Chaos

Year
Title
Publisher
ISBN
Notes
1986
Berkley Books
042509295X
1987
Ace Books
0441876315
1988
Ace Books
0441113842
1989
Weapons of Chaos
New English Library
0450428540
Omnibus edition containing all three novels

Masters of Space

Year
Title
Publisher
ISBN
Notes
1987
Avon Books
038075004X
1987
Avon Books
0380750058
1987
Avon Books
0380750066
1990
Masters of Space
New English Library
0450520927
Omnibus edition containing all three novels

After the Spell Wars

(writing as F.J. Hale)
Year
Title
Publisher
ISBN
Notes
1988
Pageant Books
0517006480
1989
Pageant Books
0517009358
n/a
n/a
n/a
Unpublished

The Demon Crown Trilogy

Year
Title
Publisher
ISBN
Notes
1989
Tor / Tom Doherty
0812557042
1989
Tor / Tom Doherty
0812557166
1990
Tor / Tom Doherty
0812500849
1990
The Demon Crown Trilogy
New English Library
0450531708
Omnibus edition containing all three novels

Biowarriors

Year
Title
Publisher
ISBN
Notes
1989
Ace Books
0441062660
1990
Ace Books
0441062679
1990
Ace Books
044106227X

Star Frontier Trilogy

Year
Title
Publisher
ISBN
Notes
1989
Pageant Books
051700688X
writing as Edward S Hudson
2010
Zumaya Otherworlds
9781934841365
2015
Zumaya Otherworlds
9781934841945

Peter Thorne, Psychic Investigator

Year
Title
Publisher
ISBN
Notes
1990
Avon Books
0380758563
1992
Avon Books
0380758571
1992
Avon Books
0380767252

The Accursed

Year
Title
Publisher
ISBN
Notes
1994
The Accursed
New English Library
0450588408
2012
The Cenotaph Press
ISBN: None
eBook only
2012
The Cenotaph Press
ISBN: None
eBook only
2012
The Cenotaph Press
ISBN: None
eBook only
eXtraordinary Bureau Casefiles

Year
Title
Publisher
ISBN
Notes
2015
The Cenotaph Corporation
ISBN: None
eBook only. Casefile #1
2014
Four Lives
The Cenotaph Corporation
9781499693331
Precursor to both and CaseFile 2
2014
Berkley Books
9780425272435
Precursor to CaseFile 2
2015
The Cenotaph Corporation
ISBN: None
eBook only. Casefile #2
Other Novels and Collections

Year
Title
Publisher
ISBN
Notes
1978
Major Books
089041209X
1981
Timescape / Pocket
067183276X
A novel
1983
Timescape / Pocket
0671465414
A novel
1988
Harper & Row
0060262885
1989
Avon Books
0380754398
1991
Onyx / NAL
0451402421
1996
HarperPrism
0061056979
A novel
2000
Aspect / Warner
0446604925
A novel
2001
Signet / NAL
0451202074
A novel
2003
Roc Books
0451459288
A novel
2005
RevPub / Exhilarated Despair Productions
0976943409
Film novelization
2006
The Cenotaph Press
ISBN: None
eBook only
2008
Walkabout Publishing
9780980208689
Short fiction collection
2010
Del Rey / Ballantine
9780345508676
Videogame novelization.
Writing with Matthew Stover
2010
The Cenotaph Press
ISBN: None
eBook only
2011
The Cenotaph Press
ISBN: None
eBook only
2012
Gateway to Rust and Ruin
Cenotaph Corporation
9781499690750
2013
Del Rey / Ballantine
9780345508683
Videogame novelization
2013
Far Future Enterprises
9781558780293
2016
The Adventures of
Don Juan and Miguel
Lysander Press
9780973709070
Renaissance Festival show media tie-in
2017
The Cenotaph Corporation
ISBN: None
eBook only
Pleasure Planet (writing with Geo. W. Proctor)
Year
Title
Publisher
Publisher's Code
Notes
1974
Beeline / Carlyle
OB 1063-T
writing as Edward George
1978
Beeline / Carlyle
BL 5500-R
writing as Monica Mounds
1980
Beeline / Carlyle
DN 6410-C
writing as Carrie Onn
1983
Beeline / Carlyle
LL 0621-M
writing as Obie Khan
1984
Beeline / Carlyle
DN 6828-B
writing as Fred Sparkrock
1985
Beeline / Carlyle
DN 6959-B
Not confirmed - writing as Marv Elous
1986
Beeline / Carlyle
DN 7175-B
writing as Fred Sparkrock