Search the Site
Advanced Search
Links to Bibliographies
The Big Three
--- Isaac Asimov
--- Arthur C. Clarke
--- Robert A. Heinlein
Philip E. High
--- Introduction
--- Novels and Collections
--- Essays and Short Fiction - Part 1
--- Essays and Short Fiction - Part 2
--- Translations
Science Fiction and Fantasy Series
SF Universes and Fantasy Worlds
A Brief Biography of Philip E. High (1914-2006)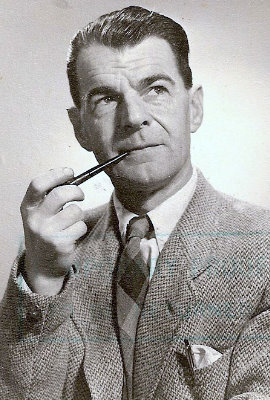 Philip Empson High was an English science fiction author.
High was born on 28 April 1914, in Biggleswade, Bedfordshire in England. His father was a bank worker and the family moved first to North Walsham in Norfolk, then to Great Yarmouth, and finally to Whitstable in Kent in 1921.
Young High was a prodigious reader of all types of fiction and non-fiction, but especially of the novels of Nevil Shute. At age 16 he began to write his own stories in various genres, including detective stories, westerns and romances, and began to submit them for publication without success, but he did not try his hand at science fiction until many years later.
Although he had encountered science fiction for the first time at the age of 13, it was not until the 1930s that High began to read British science fiction magazines such as Scoops. He would also buy imported copies of American SF magazines such as Astounding Stories when he could get them.
High's career as a local newspaper reporter was interrupted by the Second World War. After serving in the Royal Navy he gained employment as an insurance agent before becoming a bus driver with the East Kent Car Road Company in 1950, a job he retained until his retirement in 1979. He married Pamela Baker in 1950 and they had two children, Beverley and Jacqueline.
It was not until 1955 that High decided to try his hand at writing science fiction stories. His first attempt, The Statics, was published in the September issue of Authentic Science Fiction. This was a begin a successful period, with the publication over the next eight years of nearly fifty stories in magazines such as Authentic Science Fiction, Nebula Science Fiction and New Worlds Science Fiction.
By 1964, the science fiction magazine market in the UK was changing. High had little sympathy for this new direction so decided to redirect his efforts to writing novels. His first, The Prodigal Sun, was published by Ace Books and lead to a string of fourteen novels and numerous reprints.
With the exception of four short stories for the short-lived magazine Vision of Tomorrow, High continued to concentrate his efforts on writing novels, until 1979 when High was told that the market had changed again and there was no demand for his stories. Tragically, he took their word for it and stopped writing.
Almost two decades later, Philip Harbottle, who had previously edited Vision of Tomorrow, approached High with a request to contribute to Fantasy Annual. He found that he still had ideas for new stories and more than thirty new pieces followed as well as two anthologies and reprints of some of his novels.
Philip E. High died on 9 August 2006, aged 92.
References
- Vector - Issue 83, Vol.5, No.3, October 1977 - see pp.26-9 - 'The Man Who Invented Wooden Spaceships' by Andrew Darlington
- Space Voyager - Issue 7, February-March 1984 - see pp.51-3 - 'Prophet Without Honour' by Marion Van Der Voort
- Locus - Issue 548, Vol.57, No.3, June 2007 - see pp.82-3 - 'Philip E. High' by Philip Harbottle
- Locus - Issue 548, Vol.57, No.3, June 2007 - see p.83 - 'Phil High' by Marion & Richard van der Voort
- Philip E. High: A Tribute - Philip E. High - A History - retrieved 27 October 2016
- Philip E. High: A Tribute - Books Written by Philip E. High - retrieved 27 October 2016
- The Encyclopedia of Science Fiction - Philip E. High - retrieved 25 June 2011
- Infinity Plus - Phil High - Literary Craftsman - retrieved 25 June 2011
- Eight Miles Higher - The Man Who Created the Wooden Spaceships - retrieved 6 March 2016
- The Independent - Philip E. High - retrieved 25 June 2011
- Science Fiction Writers of America - Philip E. High (1914-2006) - archived 30 September 2007
- The Internet Speculative Fiction Database - Philip E. High - Summary Bibliography - retrieved 25 June 2011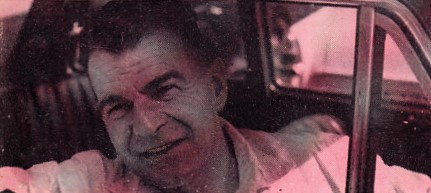 A list of the first publications of Philip E. High's novels and short stories appears below.
An illustrated bibliography can be found here.
Novels

Year
Title
Publisher
ISBN
Notes
1964
Ace Books
None
1964
Ace Books
None
Issued in one volume with by Murray Leinster
1966
Ace Books
None
Issued in one volume with by Murray Leinster
1967
Ace Books
None
Issued in one volume with by A. Bertram Chandler
1967
Ace Books
None
Issued in one volume with by John Rackham
1967
Paperback Library
None
1968
Ace Books
None
Issued in one volume with by Louis Trimble
1968
Ace Books
None
Issued in one volume with by David Grinnell & Lin Carter
1970
Dobson SF

023477603X

Previously published as
1971
Hale SF
0709123736
1973
Hale SF
070913648X
1973
Hale SF
0709139195
1974
Hale SF
0709140916
1978
Hale SF
0709170165
1979
Dobson SF
0234721421

Collections

Year
Title
Publisher
ISBN
Notes
2002
Wildside Press
1587154404
2004
Wildside Press
0809500272
Previously unpublished stories
2013
Borgo/Wildside
9781479400157
Contributions to Magazines and Collections

Year
Title
Publication
Issue
Notes
1955
September, Issue 61
1956
July, Issue 17
1956
November, Issue 74
1956
December, Issue 75
1956
December, Issue 19
1957
February, Issue 77
1957
February, Vol.19, No.56
1957
April, Issue 79
1957
May, Issue 80
1957
June, Vol.20, No.60
1957
August, Issue 83
1957
August, Issue 23
1957
August, Vol.21, No.62
1957
September, Issue 84
1957
September, Issue 24
1958
January, Issue 26
1958
February, Issue 27
1958
March, Issue 28
1958
October, Vol.26, No.76
1958
December, Issue 37
1959
January, Issue 38
1959
March, Issue 39
1959
March, Vol.27, No.81
1959
May, Issue 40
1959
May, Vol.28, No.83
1959
June, Issue 41
1959
August-Sept, Vol.29, No.86
1960
July, Vol.1, No.5
1960
January, Vol.30, No.90
1960
June, Vol.32, No.95
1961
February, Vol.35, No.103
1961
May, Vol.36, No.106
1961
June, Vol.67, No.4
1961
November, Vol.38, No.112
1961
December, Vol.38, No.113
1962
January, Vol.38, No.114
1962
March, Vol.39, No.116
1962
March, Vol.5, No.25
1962
Why Explain S-F?
April, Vol.39, No.117
Editorial essay
1962
May, Vol.40, No.118
1962
November, Vol.42, No.124
1962
December, Vol.19, No.56
1963
January, Vol.42, No.126
1963
March, Vol.43, No.128
1963
July, Vol.44, No.132
1963
December, Vol.46, No.137
1966
February, Vol.49, No.159
1969
November, Issue 3
1970
January, Issue 4
1970
February, Issue 5
1970
May, Issue 8
1980
Autumn, Issue 15
1998
No.2
1999
No.3
1999
No.3
1999
No.1
2000
No.4
2000
No.4
Writing as B.J. Empson
2000
No.4
Writing as B.J. Empson
2001
No.1
2002
No.1
2003
No.3
Writing as B.J. Empson
2003
No.3
2003
No.4
2003
No.5
2003
No.7
2003
No.5
2003
No.5
2003
No.5
Writing as B.J. Empson
2003
No.5
2004
No.8
2004
Collection
2004
Collection
2004
Collection
2004
Collection
2004
Collection
2004
Collection
2004
Collection
2004
Collection
2004
Collection
2004
Collection
2004
No.9
2004
No.11
2006
No.12
2008
No.13
2008
No.13
2008
No.13
2008
No.13