A Brief Biography of Robert Silverberg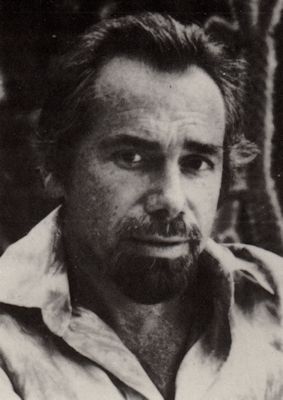 Photograph © Susanne Lee Houfek
Robert Silverberg was born on 15 January 1935 in Brooklyn, New York, the only child of Michael and Helen Silverberg. A prolific author of both fiction and non-fiction, he is best known as an author of science fiction. Silverberg discovered his passion and talent for writing at an early age, and this combined with his discovery of science fiction and fantasy, set the future course of his life.
In 1949 Silverberg started to write and publish Spaceship, his own science fiction fanzine. Around this time he also began to submit short stories to magazines, but was not successful in getting them accepted for publication, although a number of his letters did appear in print. His first professional sale was a non-fiction piece called Fanmag published in December 1953, in Science Fiction Adventures, a magazine edited by his friend Harry Harrison.
Silverberg finally sold his first fiction story soon after when Gorgon Planet was published in the February 1954 issue of Nebula Science Fiction. After seeing a critical review by Silverberg of one of their novels, an editor at the publisher Thomas Y. Crowell contacted him to commission a novel. The result, after several re-writes, was the publication in 1955 of Silverberg's first novel, Revolt on Alpha C. the following year he won a Hugo award for Best New Writer.
Silverberg moved to a new apartment in the summer of 1955 and there he met the authors Randall Garrett and Harlan Ellison. Garrett especially, proved to be highly influential and introduced him to many of the science fiction magazine editors of the day. They also began to write together, sharing and developing each others ideas and reworking and fine tuning each others work.
Silverberg graduated from Columbia University in 1956 with a degree in English Literature. Soon after graduating he married Barbara Brown. From this time, until 1959, his output of science fiction writings was huge. Ranging from short stories through to novels, he wrote more than one million words per year; although, by his own admission, the stories were largely formulaic and he did not try to push the boundaries of the genre.
In addition to collaborating with Garrett, Silverberg was writing a great deal of material in his own right, so much in fact, that he had to publish it under a variety of pseudonyms. Some, such as David Osborne and Calvin M. Knox, were used solely by himself, while others, like Ivar Jorgensen, were generic names created by editors to disguise the fact that all of the stories in some issues of their magazines were written by just one or two authors. Silverberg had the ability to write on demand for his editors. If asked, he could produce a story with a given theme and of a specified length in a day or two. Between 1957 and 1959, he published more than 200 short works and nearly a dozen novels. He also wrote stories in other genres including mysteries, westerns, and spicy fiction (sex and violence).
In 1959 the market for science fiction stories shrank significantly after the sudden collapse of the magazine distribution system, so Silverberg stepped back from science fiction and turned his ability to write copiously to other fields, most notably in historical non-fiction, as well as continuing to pen mysteries and spicy fiction. Even after this first "retirement", he still continued to produce a steady trickle of science fiction.
Frederik Pohl is credited with bringing Silverberg back to science fiction in 1962. Pohl, then the editor of Galaxy and If magazines, offered to publish anything that Silverberg offered him, on condition that he pushed himself to produce the more literate, thought provoking material of which they both believed he was capable.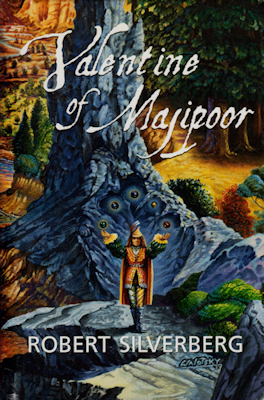 The novels he wrote in this period are considered superior to his earlier work. Perhaps the first book to indicate the new Silverberg was To Open the Sky, a fixup of stories published by Pohl in Galaxy, in which a new religion helps people reach the stars. That was followed by Downward to the Earth, a story in which the human former administrator of an alien world returns after the planet's inhabitants have been set free. Other acclaimed works of that time include To Live Again, in which the memories and personalities of the deceased can be transferred to other people, The World Inside, a look at an overpopulated future; and Dying Inside, a tale of a telepath losing his powers.
In 1969, Nightwings was awarded the Hugo for best novella. Silverberg won a Nebula award in 1970 for the short story Passengers, two the following year for his novel A Time of Changes and the short story Good News from the Vatican, and yet another in 1975 for his novella Born with the Dead.
After suffering through the stresses of a thyroid malfunction and a major house fire, Silverberg moved from his native New York to the West Coast in 1972, and announced his retirement from writing in 1975. In 1980 he returned, however, with Lord Valentine's Castle, a panoramic adventure set on an alien planet, which has become the basis of the Majipoor series – a cycle of stories and novels set on the vast planet Majipoor, a world much larger than Earth and inhabited by no fewer than seven different species of settlers.
Silverberg received a Nebula award in 1986 for his novella Sailing to Byzantium, which takes its name from the poem by W.B. Yeats; a Hugo in 1987 for his novella Gilgamesh in the Outback, set in the Heroes in Hell universe of Bangsian Fantasy; a Hugo in 1990 for Enter a Soldier. Later: Enter Another. He was inducted into the Science Fiction Hall of Fame in 1999 and was named a Grand Master by the Science Fiction and Fantasy Writers of America in 2004.
Silverberg has been married twice. He married his first wife, Barbara Brown, in 1956. The couple separated in 1976 and divorced a decade later. Silverberg married science fiction author Karen Haber in 1987. The couple reside in the San Francisco Bay Area.

References
- Wikipedia - Robert Silverberg - retrieved 10 March 2013 - the text above is a revised version of that found on Wikipedia
- The Internet Speculative Fiction Database - - retrieved 10 March 2013
- The Encyclopedia of Science Fiction - - retrieved 10 March 2013
- Majipoor.com - Robert Silverberg: A Brief History - retrieved 10 March 2013
- The Magazine of Fantasy & Science Fiction, Vol.46, No.4, April 1974, ed. Edward L. Ferman, Mercury Press, 1974 - see pp.67-88
- Hell's Cartographers, ed. Brian W. Aldiss & Harry Harrison, Weidenfeld & Nicolson, 1975 - see RS autobiography on pp.7-45
- Other Spaces, Other Times: A Life Spent in the Future, Robert Silverberg, Nonstop Press, 2009

Listings of the first publications of Robert Silverberg's non-magazine published fantasy and science fiction appear below along with a selection of non-SF&F items.
Further listings covering short fiction and other genres are in preparation.
An illustrated bibliography is also in preparation and will appear in the future.
Majipoor

(Titles in black are novels and chapbooks.

The remainder in blue are collections and omnibuses)

Year
Title
Publisher
ISBN
Notes
1980
Harper & Row
0060140267
First part of the trilogy - Previously published as a serial in
1981
Underwood-Miller
0934438455
Novella
1982
Majipoor Chronicles
Arbor House
0877953589
Collection - Second part of the trilogy
1983
Arbor House
0877955441
Third and final part of the Valentine trilogy
1987
Tor
0812564022
Gamebook by Matt Costello set on Majipoor
1995
Bantam Spectra
0553096141
Novel
1997
Macmillan
0333644867
First part of the trilogy
1999
Voyager
0002246783
Second part of the trilogy
1999
Valentine of Majipoor
SF Book Club
0739400436
Omnibus
2001
Voyager
0002247453
Third and final part of the trilogy
2005
Image Comics
1582404550
1582404739
Novella published as an illustrated two part serial
2013
Tales of Majipoor
Roc
9780451464989
Collection

Novels and Chapbooks - 1955-1976

(Titles in black are novels.

The remainder in blue are chapbooks)

Year
Title
Publisher
ISBN
Notes
1955

Thomas Y. Crowell

N/A
Juvenile novel
1957
Ace Books
N/A
1957
Ace Books
N/A
1957
Gnome Press
N/A
RS and Randall Garrett writing as Robert Randall
Fixup based on 3 short stories published in
1958
Avalon Books
N/A
RS writing as David Osborne
1958
Ace Books
N/A
Previously published in a shorter form as in
1958
Avalon Books
N/A
RS writing as David Osborne
Previously published in shorter form as by RS in
1958
Ace Books
N/A
RS writing as Calvin M. Knox - Fixup based on 3 short stories published in
1958
Avalon Books
N/A
Writing as Ivar Jorgenson
Previously published in shorter form as by RS in
1958
Gnome Press
N/A
Juvenile novel
1958
Ace Books
N/A
Previously published in a shorter form as in
1959
Gnome Press
N/A
RS and Randall Garrett writing as Robert Randall
Previously published as a serial in Sequel to (1957)
1959
Ace Books
N/A
1959
Ace Books
N/A
RS writing as Calvin M. Knox
1960
Gold Medal
N/A
RS writing as Jonas Ward
Western novel based on writings by William Ard
1960
John C. Winston Co.
N/A
Juvenile novel
1961
Avalon Books
N/A
Previously published in a shorter form in
1961
Permabooks
N/A
RS and Eleazar Lipsky writing as Lawrence L. Blaine
Western novel
1961
Gold Medal
N/A
RS writing as W.R. Burnett - Detective novel
1962
Gold Medal
N/A

RS writing with Eleazar Lipsky as Dan Lynch
Detective novel

1962
Lancer
N/A
Previously published in shorter form in Revised and expanded for 1972 edition
was a virtual sequel to
1962
Ace Books
N/A
Based on , a novelette published in [US]
Previously published in shorter form in
1963
Ace Books
N/A
Previously published in shorter form in
1964
Ace Books
N/A
RS writing as Calvin M. Knox
1964
Pyramid Books
N/A
, a sequel, was published in 1970
1964
Pyramid Books
N/A
RS and Mildred Nelson writing as Mildred Nelson
Thriller novel
1964
Holt Rinehart Winston
N/A
Juvenile novel
1965
Holt Rinehart Winston
N/A
Previously published in a shorter form as in
1965
Macmillan
N/A
Juvenile mystery novel
1965
Bantam
N/A
RS writing as W.R. Burnett? - historical novel?
1967
Holt Rinehart Winston
N/A
Juvenile novel
1967
Holt Rinehart Winston
N/A
Alternative history novel and were published as sequels
1967
Doubleday
N/A
Previously published in shorter form as in
1967
Ballantine Books
N/A
1967
Signet
N/A
1967
Ballantine Books
N/A
Fixup based on 5 short stories first published in
Previously published in shorter form as in
1968
Doubleday
N/A
Also published as (1969)
Previously published in shorter form in
Both versions published in
1968
Ballantine Books
N/A
Also published as (1970)
1969
The Dial Press
N/A
Juvenile novel
1969
Avon
N/A
Fixup based on 3 short stories published in
A graphic novel adaption was published in 1985
Previously published as a two part serial in
1969
Three Survived
Holt Rinehart Winston
0030763150
Juvenile novel - Previously published in shorter form in
1969
Doubleday
N/A
1969
Ballantine Books
N/A
Also published as a two part serial in
1970
Doubleday
N/A
Previously published as a serial in
1970
Charles Scribner's Sons
N/A
Previously published as a serial in
1970
Follett Publishing
0695800892
Juvenile novel - Sequel to (1964)
1971
Doubleday-Science Fiction Book Club
None
Previously published (in shorter form?) as a serial in
1971
Ballantine Books
0345022777
1971
Doubleday
None
Fixup based on 6 short stories published in and 2 anthologies
1972

Charles Scribner's Sons

0684125900
Published December 1971 but copyright 1972
1972

Charles Scribner's Sons

0684130831
Previously published as a two part serial in
1972
Doubleday-Science Fiction Book Club
None
Previously published as a two part serial in
1975
Harper & Row
0060138688
Previously published as a serial in
1976
Bobbs-Merrill Co.
0672519933
Previously published as a serial in

Novels and Chapbooks - 1983 onwards

(Titles in black are novels.

The remainder in blue are chapbooks)

Year
Title
Publisher
ISBN
Notes
1983
Homefaring
Phantasia Press
0932096239
Also published in
1983
Arbor House
0877954437
Historic fiction novel - Title character also appears in (1989)
1984
Arbor House
0877955999
, a fixup sequel, was published in 1989
1985
Sailing to Byzantium
Underwood-Miller
0887330088
Also published in
1985
Donald I. Fine
0917657314
1986
Donald I. Fine
0917657926
1987
Walker & Co.
0802767125
Juvenile novel
1988
Warner Books
0446513849
First part of the trilogy
Previously published in a shorter form in
1988
The Secret Sharer
Underwood-Miller
0887330576
Also published in
1989
Doubleday Foundation
0385247214
RS writing with Karen Haber - Based on RS's short story
First part of the series
Haber went on to write 3 sequels alone
1989
Gollancz
0575045868
Second part of the trilogy
Also published as (1990)
1989
Gollancz
0575044616
Fixup based on 3 short stories published in
Follow up to (1984)
1990
Letters from Atlantis
Atheneum
0689315708
1990
Lion Time in Timbuctoo
Axolotl Press
None
Alternative history novellathis and were published as sequels to
1990
Gollancz
0575046988
Based on Isaac Asimov's 1941 novelette of the same name
1991
Gollancz
0575046996
Also published as (1992)
Based on Isaac Asimov's novelette, (1958)
1991
Grafton
0246137185
1991
Thebes of the Hundred Gates
Axolotl Press
None
Dated 1991 but published Jan 1992?
1992
HarperCollins
0246137193
1992
Gollancz
0575047003
Based on Isaac Asimov's novelette, (1976)
1994
Bantam Spectra
0553092480
1996
Bantam Spectra
0553102648
Previously published in a shorter form as in
1998
Voyager
0246137223
Fixup based on 3 short stories published in and
Later the basis for 3 short stories in
2002
Gollancz
0575073519
Previously published in
2003
Eos
0380978598
Fixup based on short stories published in various magazines and anthologies
2010
The Last Song of Orpheus
Subterranean Press
9781596063105
2013
Phoenix Pick
9781612421124
Fixup started by RS with and finished by Damien Broderick with
2013
Phoenix Pick
9781612420745
Started by RS and finished by Alvaro Zinos-Amaro
Published in November 2012 but copyright 2013
2017
The Emperor and the Maula
Subterranean Press
9781596068452
Originally written in 1992 but not finished, RS added an ending and shortened it to novelette length for publication in 2007 - this is the unabridged version

The Collected Stories

(Titles in black are the original series.

The remainder in blue are a later series)

Year
Title
Publisher
ISBN
Notes
1992
Grafton
0586213694
(Original series)
1993
Grafton
0586213708
(Original series)

1995

Collins
0586213716
(Original series)
1996
Voyager
0586213724
(Original series)
1997
Voyager
0586213732
(Original series)
2000
Voyager
0006512208
(Original series)
2006
To Be Continued: 1953-58

Subterranean Press

1596060611
(Later series)
2007
To the Dark Star: 1962-69

Subterranean Press

9781596060890
(Later series)
2008
Something Wild Is Loose: 1969–72

Subterranean Press

9781596061439
(Later series)
2009
Trips: 1972-73

Subterranean Press

9781596062122
(Later series)
2010
The Palace at Midnight:
1980-82

Subterranean Press

9781596063211
(Later series)
2011
Multiples: 1983-87

Subterranean Press

9781596064027
(Later series)
2012
We Are for the Dark: 1987-90

Subterranean Press

9781596065017
(Later series)
2013
Hot Times in Magma City: 1990-95

Subterranean Press

9781596065888
(Later series)
2015
The Millennium Express: 1995-2009

Subterranean Press

9781596066687
(Later series)

Collections

Year
Title
Publisher
ISBN
Notes
1962
Ace Books
N/A
1964
Belmont
N/A
1965
Chilton
N/A
1966
Ballantine Books
N/A
Contents partially revised for 1979 edition and completely changed for 2021 edition
1969

Holt Rinehart Winston

N/A
1969
Ballantine Books
N/A
1970
Macmillan
N/A
1970
Doubleday
N/A
1971
Ballantine
0345022785
1972
Ballantine
0345025482
1973
Signet
None
1973
Charles Scribner's Sons
0684134322
1973
Dell
None
1974
Random House
0394488458
1974
Thomas Nelson
0840763867
1975

Charles Scribner's Sons

0684139987
1975
Thomas Nelson
0840764456
Contents completely revised for 1983 edition
1976
Pocket Books
0671802828
1976
Random House
039449122X
1976
Thomas Nelson
0840765258
1978
Gregg Press
0839824394
1979
Gollancz
0575025654
1982
Arbor House
0877954178
1984
Arbor House
0877955778
1985
Tor
0812554604
1986
Donald I. Fine
0917657608
2000
ibooks
0743407180
added in 2013
2002
FoxAcre Press
0970971168
The 1968 novel along with the 1967 novella on which it was based
2002
Five Star
0786238763
2004

Subterranean Press

1931081999
2006

Subterranean Press

1596060433
2009
Crippen & Landru
9781932009712
RS and Randall Garrett writing as Robert Randall
2011
Wonder Publishing
9781610130875
2011
Paizo Publishing
9781601253293
2012
Wonder Publishing
9781610130943
2012

Wonder Publishing

9781610130981
2012
Hard Case Crime
9780857687685
Detective / crime fiction
2012
Subterranean Press
9781596064720
Dated 2012 but published in 2013
2016

Subterranean Press

9781596067998
2016
Wildside Press
9781479422692
2017
Three Rooms Press
9781941110638
2017
PS Publishing
9781786362032
Detective / crime fiction
2018
Three Rooms Press
9781941110720
2019
Three Rooms Press
9781941110805
2021
Three Rooms Press
9781953103048

Omnibuses

Year
Title
Publisher
ISBN
Notes
1962
Ace Books
N/A
Novel and a collection by RS
1970
Sidgwick & Jackson
028398080X
Contains and
Different to the 1981 omnibus with same title
1978

Sidgwick & Jackson

0283984775
Contains and
1979
Ace Books
0441117058
1979
New English Library
0450051765
1980
Ace Books
0441371302
1981
Harper & Row
006014047X
and - Different to the 1970 omnibus with same title
1988
Bantam Spectra
0553272861
1988
Bantam Spectra
055327287X
1991
Quality Paperback Book Club
None
1998
Voyager
0006480381
Contains and
2001
ibooks
0743423909
Contains and
2003
SF Book Club
0739436376
Contains and
Not the same as the 1973 anthology edited by RS
2010
Wildside Press
9781434416209
2011
Paizo Publishing
9781601253361
Contains and
2011
Subterranean Press
9781596063198
Contains and
2012
Paizo Publishing
9781601253774
Contains (previously published as Lest We Forget Thee, Earth), and (previously published as Stepsons of Terra)
2013
Open Road Media
9781480448520
2013
Gateway / Orion
9781473201767
2017
Armchair Fiction
9781612873916
Contains (previously published as Lest We Forget Thee, Earth), and (previously published as Stepsons of Terra) plus 2 stort stories
2017
Armchair Fiction
9781612873923
Contains and
2018
Armchair Fiction
9781612874203
Contains and plus 1 short story